A 3-day international winter course in Copenhagen on 16-18 November 2016
The Winter Course 2016 was a success thanks to all the active participants.
Thank you for attending!
SPEAKERS:
Prof. Dr. Barend van der Meulen is the head of Science System Assessment of Rathenau Institute. He has over 25 year experience in science policy, and research on the dynamics of science and science policy, and on the policy instruments used for science policy. Recent research includes projects on the Future of Universities, academic careers and the organisation of challenge driven research. Barend van der Meulen's publications have examined diverse aspects of the Dutch science system, the 'Europeanization' of science, research evaluation, the role of forecasts and prognoses, and research funding.
He is member of the Board of the Graduate School WTMC and member of the international advisory board of the Research master Cultures of Arts, Science and Technology at Maastricht University. Recently he was expert member of panels for the evaluation of research councils in Lithuania and Hungary and for the review of the EU-Australia S&T agreement. In 1992, he was awarded a doctorate by the University of Twente on the strength of a dissertation examining science evaluation. Until April 2009, he held a professorial appointment with the Science, Technology and Policy Studies department at the University of Twente.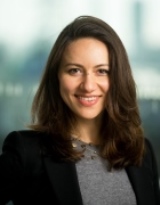 Dr. Saba Hinrichs-Krapels is a Senior Research Fellow in the Policy Institute at King's College London. She works primarily on health policy and the 'science of science' work within the Policy Research In Science and Medicine research unit. In her PhD, Saba Hinrichs-Krapels examined the importance of engaging with local decision-makers to enable scholarly work to be implemented in practice. In more recent publications she examines the health gains from health research and sees to how to improve these.
Before joining King's college she spent three years working at RAND Europe, a non-profit institution whose mission is to improve policy and decision making. Her focus was on health services and evaluation; she led on the development of three large grant applications, worked as project manager for nine projects, facilitated dialogue between challenging clients and collaborators, and actively worked across disciplines and teams within the company. In her more independent research roles, she recently led on a rapid evidence synthesis on procurement and supply chain management lessons for the NHS (funded by the National Institute for Health Research), bibliometric analyses, and complex evaluations of health and social care organisations. She has also worked on a programme of work on international comparisons of health systems (funded by the Department of Health) and completed studies for clients including the European Commission, the Dairy Council, and Macmillan Cancer Support.
Dr. David Sweeney is Director Research, Education and Knowledge Exchange at Higher Education Funding Council for England (HEFCE), since 2008. In this role he is responsible for research policy and funding (including the Research Excellence Framework), knowledge exchange and health policy. Before joining HEFCE, David was Director of Information Services at Royal Holloway, University London, and serving in a national role as Chair of the Universities and Colleges Information Systems Association. David was Vice-Principal (Communications, Enterprise and Research) at Royal Holloway from 2004 till 2008.
David was an adviser to the Australian Research Impact Pilot Exercise, and he has also visited many European countries and Hong Kong to advise on research assessment and funding. David was awarded an honorary doctorate from the University of Aberdeen in 2012 and is a Fellow of the Royal Statistical Society.
He is Partner Manager in strategic partnerships and Project Manager of the impact work at KTH Royal institute of Technology in Sweden. Johan represents KTH in regional, national and international strategic collaborations. He is also project manager for a national project with 11 higher education institutions regarding development of strategic collaboration.
In the end of the nineties he was active in the development of strategies and initiatives connected to the legislation of "the third mission" for universities in Sweden. Johan returned to the academic environment a couple of years ago after working with business development and change management in international large companies and organizations for ten years.
p>
Professor Dr. Michael Smith is currently an Emeritus Professor of Medical Science having had forty years experience in research and innovation in medicine and health, in the general area of non-invasive diagnostic and investigative techniques. He is also managing partner at Harper Keeley, where he provides expertise in leadership and management in Research, Innovation, Technology Transfer and Commercialisation.
In addition he has over twenty-five years experience in the commercialisation and knowledge transfer of medical and health innovations, particularly the exploitation and commercialisation of research, working with both large corporations and SMEs. He has held a number of patents and formed a number of companies, mostly in the medical sector.
David Budtz Pedersen is Associate Professor and Co-Director of the Humanomics Research Centre, University of Copenhagen. His research focuses on research and innovation policy, digital humanities, responsible innovation, and science-based policy-making. Dr. Budtz Pedersen is former Strategic Adviser to the Danish Ministry of Higher Education and Science. He holds PhD, MA and BA degrees in philosophy of science and science policy studies from University of Copenhagen and University of Vienna. In 2009, he was Visiting Scholar at the Department of Philosophy, New York University.
David entered the Danish Ministry of Higher Education and Science in 2005, working in technological foresight and science policy until 2012. In 2007, he became a member of the European Commission's FP7 Programme Committee for the Socio-Economic Sciences and Humanities, dealing with analysis and priority-setting in SSH research. In 2012, he supported the Danish Presidency of the European Union in the areas of science and innovation, co-organising the high-level conference "Science in Dialogue" at University of Southern Denmark. More recently, David was the successful Bid Coordinator of Denmark's campaign to host Europe's largest interdisciplinary conference Euroscience Open Forum 2014.
Professor Erkki Ormala is Professor of Practice at Aalto University and has extensive experience in Innovation research and management, design and implementation of innovation policy and business environment development in global companies and international organisations. His past positions include Chairman of the Board of Digitaleurope, Nokia group as a Vice President, Business Environment and he was Chairman of the research and innovation committee of the Confederation of Finnish Industries.
Organised in collaboration with:
Word from the Programme-coordinators
Dear visitor,
What is the impact of science? For some the impact is so evident, the question shouldn't be asked. Others, want to measure the exact impact to be sure money is not wasted. Most people working in science, be it as scientist, policy maker, research manager, or adviser, find themselves in the middle. They are looking for ways to advance and assess the impacts of scientific research.
This short course provides you with the latest knowledge and experiences to help you apply basic principles in practice. After the course you will be able to work more systematically to increase and assess the impact of your research, the research program you manage or fund.
We are looking forward to meeting you in Copenhagen
Saba Hinrichs-Krapels, Senior Research Fellow, The Policy Institute, King's College London
Barend van der Meulen, Head of Research Rathenau Instituut, The Hague and professor Evidence for Science Policy Leiden University.
Reviews previous edition (Copenhagen, 2016)
"Three days of very balanced insights. Great network that will help me in the future. Looking forward to the next course :)"
"Excellent and great organisation, thank you."
"Very good! The topic societal impact is vague. I expected the course also to be quite vague. But I got a lot of concrete input to take home."
"I loved to get the chance to have in depth talks with research administrators having human input on the development in this area."
Reviews previous edition (London, 2015)
"The course presented me with a broader insight in the terminology regarding 'impact' and its dynamics. Food for further thought"
"This course helped me to sharpen my thinking about the relationship between research and its societal impact on a policy level"
"Highly interesting and rewarding course for professionals working on the interface of science and society"
"Very enlightening, excellent instructions from many different perspectives"